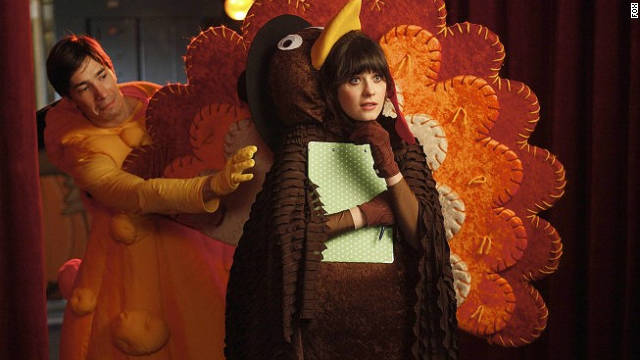 *Sorry,
New Girl
reference.
What am I grateful for? Lots of people, places, things and opportunities but I'm going to focus on...the materialistic.
Yes, I am shamelessly shallow.
Things I am grateful for this week (let's face it, we should be thinking of these things on a regular basis).
MISFITS. Two days, 17 episodes and already up to date. Two seasons went past in a hilarious, profanity ridden blur. When you find yourself alone in a room watching a show and laughing aloud at length, you know you are onto a good thing. Misfits is everything I love about the majority of Brit humour based shows - brilliantly scripted, a little bent with a cast of motley characters. While I love the supremely annoying Nathan, I have a special place in my heart for Kelly the Chav. Her scraped back ponytail is a sight to behold.
My new Mac Book Pro. I've always found Mac users to be irritatingly smug like they are part of a special group of individuals that know something the rest of us didn't. Turns out they do. Macs kinda rock. I am still getting used to the Mac way of doing things but it all seems easier once you get the hang of things.
Dresses with pockets.
Ron Weasley
Dew Melon Ice Blends with Pearls. So freaking good.
Silent Bob and Jay are coming to Melbourne for a live tour. Extra kudos to the one friend who actually wants to go with me.
Dolly Parton. I didn't see her in concert as she's truly awesome. Her Imagination Library distributes books to disadvantaged kids in UK, USA and Canada. Forty million books have been distributed so far and she hasn't done it for good PR, rather the knowledge that she's helping early childhood literacy. Brava Dolly!
Umbrellas. If you live on the east coast of Australia today, you'll understand.
I've watched a huge amount of television this month and it's all been fantastic.
Breaking Bad - seasons one through four
The Wire - all five seasons
Misfits - into third season
Haven - season two (with the LOVELY Nathan Wuornos character)
Got any more suggestions for me?