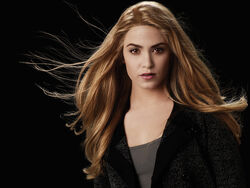 There is hoopla.
Plenty of hoopla.
Twilight hoopla.
I use the word hoopla because I find it equally as ridiculous as Brit fan girls crying that RPatz didn't attend the UK Twilight Saga: Eclipse premiere(I feel dirty just typing all of that.) I feel that the attention devoted to Twilight is disproportionate to the book series worth.
Before people start getting all hater-y on me...let me tell my story. I started reading Twilight just before it got crazy popular in Australia. To put it in context, I had to traipse to three separate bookstores to find it and some book store personnel didn't know what I was talking about. I read what I could and then waited for Eclipse and then waited for Breaking Dawn. I equate it to a sugar high. Once you are eating ... you can't imagine not eating it. When you are finally done you look down at the wrapper, groan, wonder what the hell you've done then crumple to the floor hugging your stomach and hating yourself.
The point is...I enjoyed the books while I was in them. But I was always aware that they were poorly written. The repetition of the simile "...cold as marble" was enough to take me out of the book every single time I came across it. Which was plenty. Reading the abysmal effort that was Breaking Dawn (review
here
) completely sucked any of my fond memories out of my brain. It was like the publishers didn't even bother putting it through the editing process. It was deeply, deeply flawed. Meyer is a storyteller; she's not much of a writer. It was the storytelling that kept me reading.
There is another reason. Rosalie.
I don't find any of the Twilight characters particularly interesting. Most I hold in complete disdain but Rosalie struck a chord. She's not much of a player but her surliness was a beacon. It was as if she were the only realist in a world full of people insistent on tip toeing through the tulips. There was no to-ing and fro-ing with Rosalie. She was set in her ways with good reasoning for her opinions; unlike Bella (who is equally stubborn) it was based on knowing rather than feeling. Bella feels it is the right thing to do, to become a vampire and live in vampire splendour with Edward. Rosalie knows what this sacrifice means regardless of feeling. She loves Emmett but I think she would quite happily trade it all in to be human again...like I said, she's a realist. I also enjoy that she's the only one that seems to realise that Bella has no freaking clue...but doesn't hate her.
I am still a little shocked that Meyer created such a brutal human story for Rosalie. To be gang raped and left for dead doesn't really seem to be in Meyer's wheelhouse but regardless it is there. She owns who she is. She's unrelenting in her point of view, even though it is against what her family wants. Voting no to Bella's prospective turning was I think was ultimately endeared Rosalie to me. Edward had his own jumbled reasons for voting so, but Rosalie her reasons have always been crystal clear.
Rosalie never wanted this life. She might have been shallow and vain but she didn't deserve what happened to her. She didn't deserve to have Carlisle bite her. But without it she would not have met Emmett. With it, she will never have children. Rosalie deserves to be bitter. To be honest, I don't understand why more of the Cullen clan aren't bitter towards Carlisle...even with his truckloads of compassion.
If any character is the mirror to Bella, it is Rosalie. I like Rosalie, I understand Rosalie. Bella's a shadow of sexual need camouflaged in the seeking of forever love. But regardless people see Rosalie as the enemy, Bella sees Rosalie as someone to be wary of. It's easy to hate the pretty girl.
I doubt that Meyer did any of the Rosalie character building deliberately but if she did, then I have to give her some props. I said
some
. There are still holes in Rosalie's story. Mainly of which is the circumstances in which Rosalie is raped. Her fiancé courted and proposed to her. Then when drunk and out with his mates raped her and then left her for dead. Does this fall a little flat for anyone else? Why would he do that to someone who is his fiancé? I understand that he might (at a stretch) rape her himself but not all of his mates. Actually I hate talking about this so I am going to stop. There was a disconnect for me. Not that rape EVER makes sense, nor should it.
Even worse is Rosalie effectively choosing Emmett because he looks like Vera's baby? She takes him to Carlisle to save him. She forces the decision on someone else. This happens two years after her own turning; she's still pissed about it almost a century later. Because Emmett has dimples...that makes it a-okay?
Lastly....the wedding dress. Wearing it while terrorising her ex-fiancé...can I say Telenovela? (I loved the way the film, aka screenwriter Melissa Rosenberg, played this off in the film though.) I have to admit to loving her vengeful spree - it was well earned. She's a prickly sort and I like her for it.
If there is one character in Twilight that would make a worthy protagonist, a more realistic one than Bella, I am totally on board for Rosalie. Fire is always more entertaining than meek lovey-dovey-dom. A snarl is more engaging than a blank stare. Kick ass mechanic skills beat a "shield".