I have been thinking a lot lately about where my love of reading came from. Apparently my generation and the ones that follow are the least literate ever and I can't for the life of me see why. We've all gone to school and learned to read to various degrees of success. A hundred years ago most of the underprivileged and poor didn't even go to school because working and being fed was more important. And yet, we're less literate?
But that's not what I am writing about. I am writing about reading. What a weird sentence to write and even weirder topic to think about. My life is reading. I am a teacher who is currently teaching four year old Japanese students to speak English and read it as well. I spend copious hours reading young adult literature to review it for the blog so that other people will read Persnickety Snark. I then trawl the internet for posts and articles about books I'd like to read, have read or need to re-read. It's a cycle that keeps deepening my appreciation for the written word.
Words that can take us to the depths of despair. Words that can make us feel chest breaking joy. Words that can unassumingly tap into a memory we have tucked away in the smallest pocket of our minds. Words can make us laugh, see the ridiculous, want more, be more and sometimes even write ourselves.
I started reading before I attended school. I wasn't a child prodigy. You won't hear tales of me reading billboards in Spanish at three like Jodie Foster or memorising The Raven at eight. I was thoroughly unremarkable. I could read only a little when I started school and very quickly made my way through the crappy reading level book so I was onto chapter books well before my peers. This wasn't because I wanted to beat them (though looking back on it, I did enjoy that) but because I was hungry for more stories and adventures.
My mother was a reader. She read what we kindly refer to as fluff. Romance novels and the occasional metaphysical novel were her drug of choice. She would snuggle in bed on weekends when we were riding hellishly around the backyard and escape her world. My dad didn't read anything but the paper and the occasional New Idea magazine. It wasn't until I was in year eight that I discovered he hadn't read a novel since he was fifteen (he was in his early forties) and I was ashamed of him. My sister read, not as much as I, but I did so she naturally had to as well. My brother could read exceptionally well before school, if only because he had two small statured harridans bullying him to until he could. He never read much after that.
The earliest influence on my reading was Tess Hopkins. She was the librarian at Burra Community School in regional South Australia. She ran a library that served both a K-12 school and the outlying community. She was responsible for classes, locals and even archives as Burra was a huge copper mining hub at the turn of the century.
The library was magical. I was a dwarf amongst towering shelves. There was a tower in our library where we weren't allowed to go. Leading into it was the very important and fragile historical documents about the town's history. I didn't care. I wanted to see who lived up the stairs. I always suspected there was a ghost; there were even rumours to that effect. I also had a theory that Tess had a mad sister who daily tried to claw her way out and made the weird noises that emitted from that area. Ms Hopkins was lovely, supportive but tough and I knew she could be capable of everything and anything.
Because of her I loved Lois Lowry's
Anastasia Krupnik
and Judy Blume's
Tales of a Fourth Grade Nothing.
As an oldest child I related so much to the trials and tribulations of the protagonists. Later I would read a whole host of these author's works, two specifically (
The Giver
and
Forever
) that impacted me significantly. But in my early primary years of school, Anastasia and Peter were my fun. Blume particularly was my reading diet until there were no more to read. I was so entranced by her work that right now, I will admit to trying Margaret's '
I must, I must, increase my bust
' rhyme on occasion and I suspect it might have worked. (If I could go back in time I would ask my younger self to half the recitations.)
Because of Ms Hopkins, I learned to read VERY fast. You see my mother borrowed on my card (it was an actual piece of card) and then lost the book. I was henceforth banned from borrowing and if I wanted to read, I had to hunker down on the floor somewhere and read as much as humanly possible before hiding it somewhere in the religion shelves so no one could borrow it and ruin my journey. For four years I was unable to borrow. My mother denied it of course but I know better. Ms Hopkins believed my mother. Sigh. I am still pissed.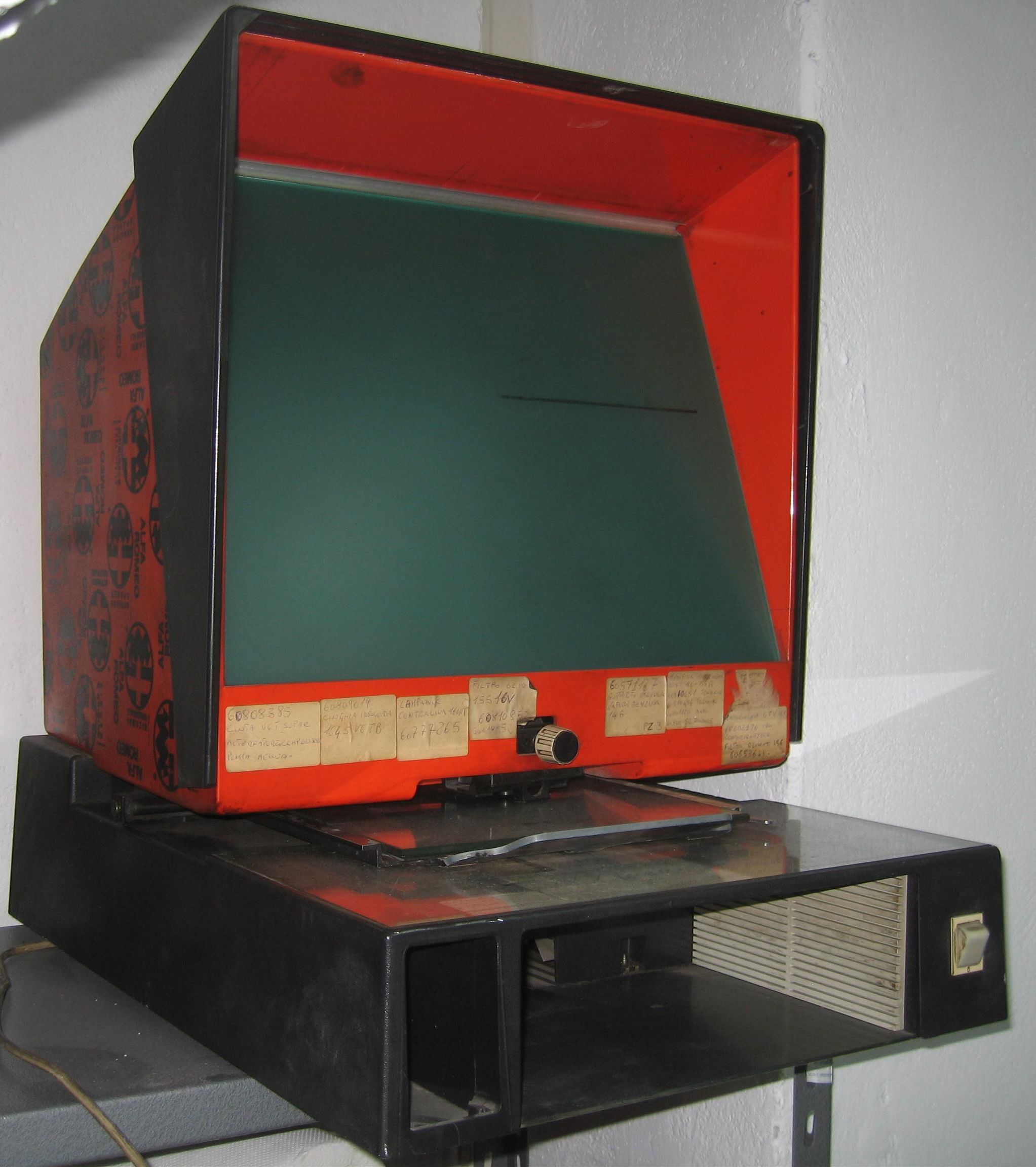 The library didn't have computers. It had microfish (microfiche)...as I called them. I could never figure out where the fish were when the newspaper pages whizzed past but I was suitably impressed they could hide quickly. There was no computer database, we had to use card catalogues. If you were naughty during library class, you had to reorder them. I remember lessons where our class was responsible for alphabetising a sleeve.
What I remember most of all is the Book Weeks. Once a year we would celebrate books by dressing up or holding competitions or other activities. In this week, I could always be found in the library where Ms Hopkins and her team would whip up fantastic displays and point out fantastic new books and incite some literary love. I still love Book Week because of what she started all those years ago. She was also the one responsible for bringing
Looking for Alibrandi
to my attention. Every year she would talk about the books nominated for the Children's Book Council Awards and in 1993 Melina Marchetta's book was nominated (and won). Ms Hopkins would show us the Picture Books, the Young Readers and Older Readers shortlist regardless of our age and talk about them. It was because of this that I read
Looking for Alibrandi
at eleven years of age. For that I will be forever grateful.
I still think about Ms Tessa Hopkins a lot. Her kind and sometimes stern expression were a large part of my life from kindergarten to year five. When I left Burra I missed her terribly. She hadn't the time to spend with us one on one but I always felt special when I would step up onto that red drama block in front of the library borrowing counter.
When I was twenty one, I was in my last year of university studying for my teaching degree. For one of my classes we had to visit a country school and profile its staff, resources and community. I chose Burra. Ten years later and I walked into that library and it still felt like home. And despite the hundreds of kids that had walked through that library and listened to her speak, Ms Hopkins knew who I was immediately when I walked up to the counter and stood on the (now unnecessary) red block. She was one in a million. She was (and is) reading to me and I shall never forget her.
After Burra I had a number of librarians in my life but none made the impact that Ms Hopkins had. I muddled my way through reading a lot of all the undesirable things. You see, I inherited the fluff gene from my mother. I like romance books. In fact, all I read outside of my class texts in high school were Mills and Boon and historical romances. Does that make me a poor reader? Not at all, some romance books are incredibly realised and some just ...aren't. I learnt to differentiate. I learnt what crappy dialogue sounded like. I learnt that some historical romance writers research the stuffing out of their settings and now I know lots of random (and correct) facts about the Regency period and the Old West.
During university I studied Children's Literature as a major along with my education degree. I couldn't study English so I chose what I thought was the next best thing. The entire time I was at university I only read what they told me to read and I hate a lot of it. I also learnt that somewhere along the line I had failed to realise the overt Christian allegory in CS Lewis' work. I had been caught up in the fantasy and mysticism to care about the metaphors. I still think this makes me stupid.
I am not a scholar. I like what I like. I hate what I hate. I tolerate the rest. Blogging has been a great means for stretching my understanding of a text and for that I am grateful. I don't think I am particularly insightful or possess a keen eye. I read because I want to and when it is no longer fun (which I don't foresee ever happening), I will stop. I don't over think it. I just try and connect with the characters and if I can't, then it isn't the right book for me. But that doesn't mean it isn't the right book for someone else.
Currently I am attempting to write a book of my own. I am having a great time delving into my characters and their motivations, crafting dialogue and feeling a sense of achievement when I reach certain milestones. Would I like to be published? Sure, I'd be lying if I said I didn't. But that's not the goal. The goal was to finally attempt something I have always wanted to do since I could read. Tell a story that would entertain, teach, and connect with someone like me. The chances of being successful? Not great. Those who've witnessed my horrific misuse (and sometime non use) of possessive apostrophe can attest to that fact that I have a long way to go. But just like a book, it's the journey that is important. Like my journey to reading – from horrid level books to Anastasia to Babysitter's Club to The Stand to Mills and Book to Pride and Prejudice to boring text books – some of them were missteps but they were all important.
You just need a guiding hand. Mine was named Tessa Hopkins. What was yours?