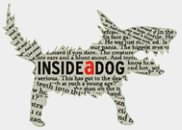 The Centre of Youth Literature's website,
Inside a Dog
, is heading up the Inky Awards for another year. Today the profiles of all six judges for 2009 can be found on the website.
It's a great opportunity for the public to learn more about the individuals that comprise the panel. For me, it's a chance to learn about the three other judges who I haven't spoken to as yet. I have been lucky enough to meet the divine James Roy and email with Steph so I could count two off my list.
I have to admit they are a handsome and stylish bunch, I feel like a bit of a Screech in comparison :) It was also slightly mortifying to discover that I did the teacher thing and wrote all my answers in sentence form with (probably) too much info. Sigh.
Head on over and check out the
Inky judge profiles for 2009
!